As part of our commitment to bring art education into the community, a Youth Art Competition for grades K-8 or ages 5-13 was integrated within the art show. Sponsored by Institute for the Arts & Education, the associated 501c3 non-profit, students are encouraged to submit his/her original art that was publicly displayed in the art show the entire weekend.
Alonzo Hubbard, Mixed Media artist in the show was the Youth Art Judge. Criteria was based on the same as the professional artists in the show – originality, and technique/execution. Each winning youth artist received the same, two-foot-long beautiful ribbon that the professional artists received. There was $250 in Youth Art Awards as students begin to learn the rules of being part of a professional art show.
One $100 Best of Youth Art:
Nalin Isme, Age 11, Pinewoods Elementary
Three $50 Youth Art Awards of Excellence:
Mia Landolfi, Age 13, Oil Pastel, Gateway Intermediate Charter School
Ashlyn Mustard, Age 10, Drawing, Gulf Elementary
Aneisha N. Torres, Age 13, Drawing, North Fort Myers Academic for the Arts
One $25 Youth Art Award of Distinction:
Nella Isme, Age 5, Painting
A special mention to Youth Artist Nalin Isme. Since 2013 when Nalin was age five, he has entered his work into the Youth Art Competition. He has now won 10 out of 12 times – with all different judges! Congratulations to Nalin!
A special thank you to Art Teachers Elizabeth Olancin with Gulf Elementary and Cindy Collins with Gateway Intermediate Charter School for always entering their students in this very important program, which is unique and one-of-a-kind within Hot Works shows. To date, more than 2,500 students have participated in this program.
One $100 Best of Youth Art
Nalin Isme, Age 11,
Pinewoods Elementary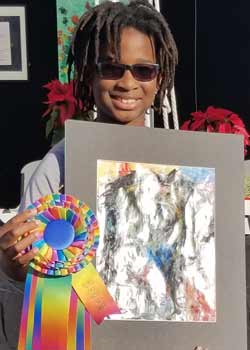 Three $50 Budding Artist Awards of Excellence: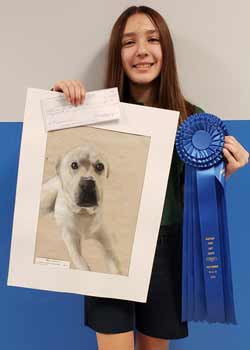 Mia Landolfi, Age 13, Oil Pastel,
Gateway Intermediate Charter School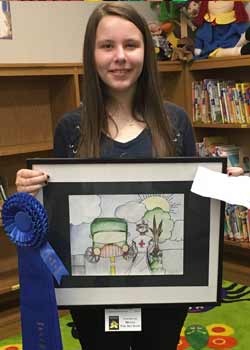 Ashlyn Mustard, Age 10, Drawing,
Gulf Elementary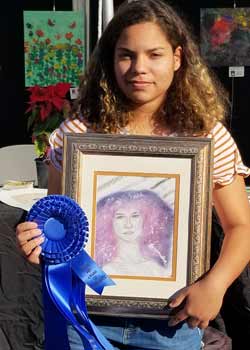 Aneisha N. Torres, Age 13, Drawing,
North Fort Myers Academic for the Arts
One $25 Youth Art Award of Distinction: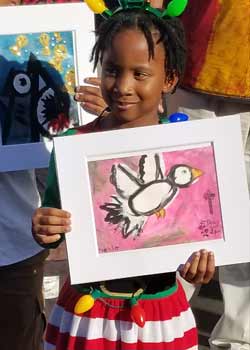 Nella Isme, Age 5,
Painting