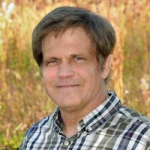 Ken Mazur, Hot Metal Groove
Performing Duration of Show
World Champion competition drummer Ken Mazur uses advanced electronics, DJ skills and drum corps competition experience to bring "Hot Metal Groove" to audiences across the United States. He uses Phantom Regiment Drum & Bugle Corps techniques to perform live remixes, adding melodic tenor & bass phrasings, accent patterns and texture to many music genre. His DJ skills revolve around presenting shorter versions of popular music with slightly accelerated tempos using electronic percussion to create thousands of unique rhythms, timbres and nuances. His extensive music library services many types of events.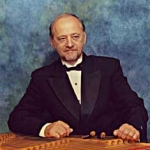 Vladimir Gorodkin, Tsimbaly
Performing Duration of Show
You will be mesmerized by the sweet sounds of the Tsimbaly instrument from Belarus, so superbly executed by the astonishing Vladimir Gorodkin!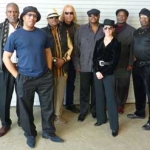 Detroit Social Club
Saturday, 10:30 am – 12:30 pm
Detroit Social Club is one of the Detroit area's premier bands for singing and playing the blues.  Many bands can claim that they feature a hot-rod guitar player or a harmonica player with super lungs, but only DSC can claim the aforementioned as well as three unique, soulful, bluesy singers of the highest order.  The band features Darnell "Doc" Gardner, Joanne Newman and Darnell "D'Lamont" Smith (no relation) on vocals upfront and they are joined by our sometime vocalist El Smith (no relation) to fill out the harmonies on non-Blues material.  In addition to the quartet of singers the band consists of  Arthur "Little Brother Arthur David" Littsey on lead, rhythm and slide guitar, Kenny Welk on harmonica, Art "The Perfect Gentleman" Pugh II on keyboards, Chris Kent on bass and David Henri on drums.
In addition to blues, DSC does a little bit of everything!  They do Motown, Classic Soul/R&B, Jazz, Pop/Standards, Funk and Traditional Country. You can count on them to put on an engaging show with performances that are highly energetic and very entertaining!
More info can be found here  https://detroitsocialclubbluesband.wordpress.com/about/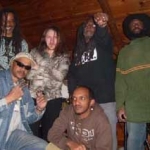 One Love Reggae
Saturday, 1:00 pm – 5:30 pm
Sunday, 10:00 am – 1:30 pm
One Love Reggae Band is one of the hottest bands in the Midwest. A "Serious Force" to be reckoned with. True to the name & committed to bringing the best in live Reggae Entertainment. Performing various styles of reggae from Roots, Dub & Lovers Rock with a unique signature sound. The band has five seasoned members who have been in the music industry for more than three decades, with various musical backgrounds. One Love has had the opportunity to share the stage with well known Reggae Recording Artist.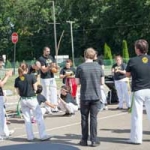 Axis Music Academy
Sunday, 10:00 am – 1:30 pm
Founded in 1996, Axis Music Academy is Michigan's premier source for music education. We offer private music lessons and classes in our academies (located in West Bloomfield and downtown Birmingham) or in the comfort of your own home. We teach all ages, style and levels of music and instruments. All private programs use a customized curriculum, as no two students learn in the same way. Day, evening, and weekend music lessons are available all year long.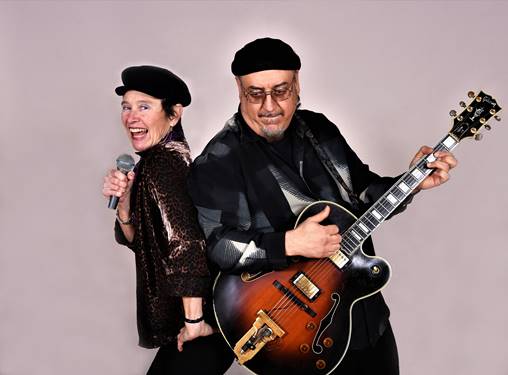 Sheila Landis & Rick Matle, Detroit Jazz Duo
Sunday, 2:00 pm – 5:00 pm
Singer Sheila Landis is a Seven-Time Winner of the "Outstanding Jazz Vocalist" Award as bestowed by the Detroit Music Awards. Her most adventurous work is done in the company of long-time musical partner, 7-string guitarist Rick Matle whose full accompaniment supplies top, bottom and everything in between. Together Landis and Matle fearlessly explore swing jazz, blues, Brazilian rhythms, funky pop and their own inventive collaborations, elegant yet edgy.