Stony Creek, Orchard Lake art shows return to metro area next weekend
July 26, 2023 | Categories:
Uncategorized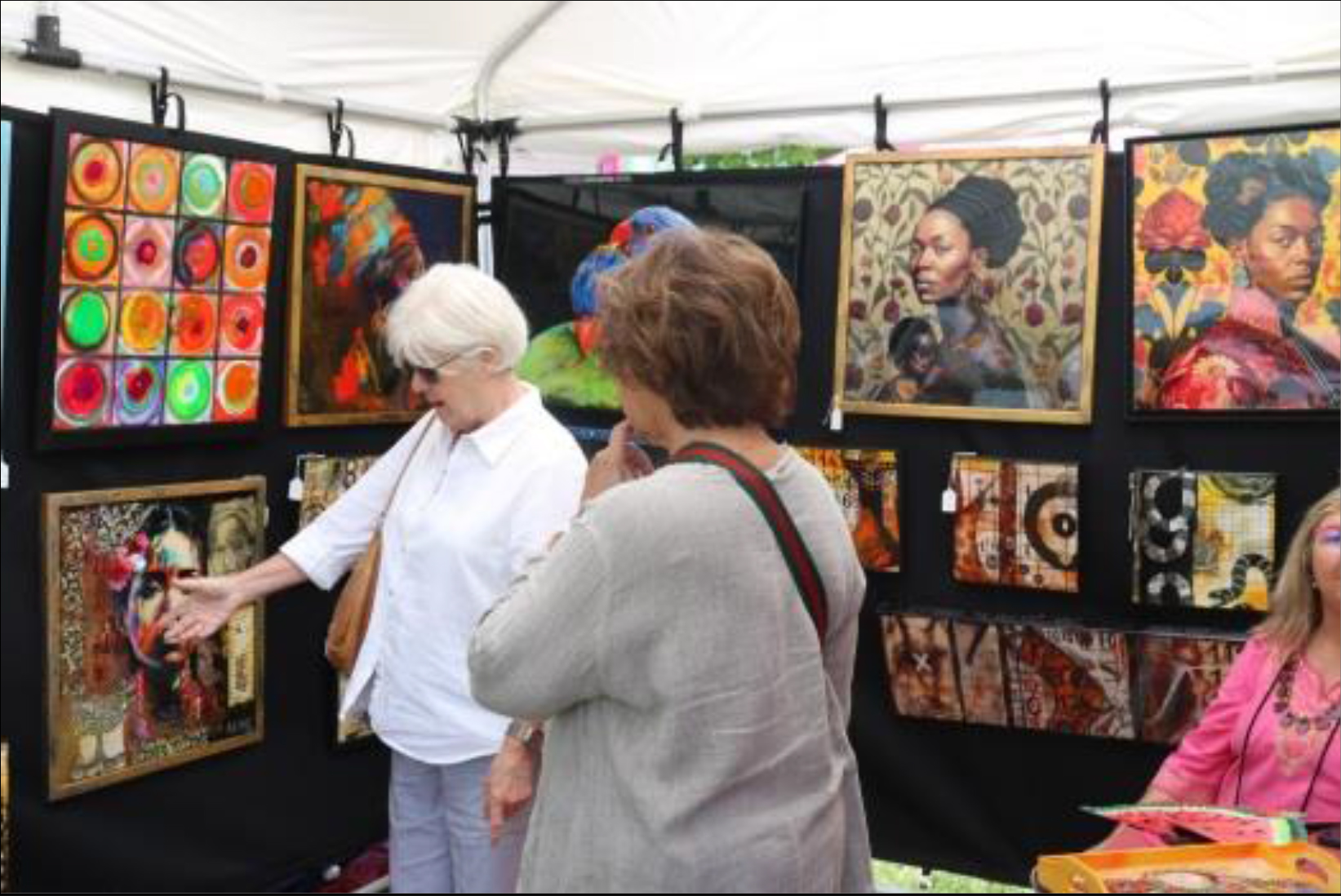 Unique exhibitions, children's programming in store
The Stony Creek Art Fair and the Orchard Lake Fine Art Show are both scheduled for Saturday and Sunday, July 29-30, featuring a wide variety of local and regional artists. (Photo courtesy of Stony Creek Art Fair)
By SUSAN THWING | susanthwing@gmail.com |
PUBLISHED: July 22, 2023 at 8:00 a.m. | UPDATED: July 23, 2023 at 1:24 p.m.
Two major art fairs — the Stony Creek Metropark Art Fair and the Orchard Lake Fine Art Show — are coming to metro Detroit next weekend, July 29-30, featuring a wide array of artists and works including a unique Loch Ness monster installation and inspiring youth art exhibitions. The third annual Stony Creek Metropark Art Fair, returning to Baypoint Beach inside Stony Creek Metropark, is a family-focused, nature-oriented fair that uses the beautiful park setting to its advantage, according to organizers.
Celebrating its 20th year, the Orchard Lake Fine Art Show has been voted among the top 100 art shows in the country by Sunshine Artist magazine and Art Fair Source Book for 12 years in a row. Located in the heart of West Bloomfield outside the Beaumont Medical Center on Orchard Lake Road, south of Maple, the annual show is also set for Saturday and Sunday, July 29-30.
"You will see artists at this show whom you won't see at other Michigan shows," said Patty Narozny, founder and executive producer, Hot Works Orchard Lake Fine Art Show, adding that criteria for jurying are based on originality, technique, execution and booth appearance. "All work must be personally handmade by the artist who is coming to the show. We don't mix, buy, sell or import — or allow people who are not making their work — among the artists."
This year's participating artists will feature work in a variety of mediums, including paintings, sculpture, glass, clay, photography, wood art, fiber, mixed media, jewelry and more. There is something for everyone, in all price ranges, she said.
Among this year's highlights will be a Youth Art Competition, which invites all students in grades K-8 or ages 5-13 to enter original art. The works will be publicly displayed within the art show duration of the event. A presentation of awards with cash prizes will take place at 3 p.m. Sunday.
"As part of our commitment to bring art education into the community, we integrate the Youth Art Competition within the art show," said Narozny. "Sponsored by Jeffrey Charles Photography, this program exposes students to the rules and entrepreneurship opportunity of doing art shows for a living."
There will also be live entertainment from Ken Mazur, DTour Band, One Love Reggae Band and the Sheila Landis Jazz Trio, as well as multiple food trucks on-site, including Detroit Smoothie, Buoy's Coffee, Vedged Out, Motor City Street Treats, India Flavors, Sheep Dog Kettle Corn, Little Jimmy's Italian Ice, Two Guys Nomadic Grill, and Cheers to You offering beer and wine.
Admission to the show is $5 (children 13 and under are free) which supports the Institute for the Arts & Education. Event hours are from 10 a.m. to 6 p.m. Saturday, July 29 and from 10 a.m. to 5 p.m. Sunday, July 30. Free patron parking is located in the last back half of the parking lot behind Beaumont Medical Center, 6900 Orchard Lake Road.
For more information including a full entertainment schedule, visit hotworks.org.